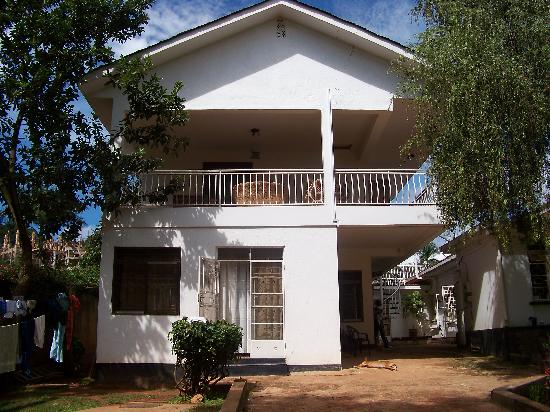 Banda hill can be accessed five kilometers on the Kampala Jinja highway. The hill formerly known as Bandabalogo is significant in Buganda history as Sekabaka Muteesa I had his palace here. It was here in 1862 that British explorer John Hanning Speke met Walugembe Muteesa, also known as Mukabya (literally translated, "one who makes people cry") for his sadistic lifestyle. Muteesa detained Speke for some months before finally releasing him in his quest to look for the source of the Nile.
At Banda, Muteesa faced many misfortunes, which he attributed to ill luck or witch-craft thus the name Bandabalogo (wizards of Banda). He left Banda and built another palace at Nabulagala which he later called Kasubi in relation to his mother's village in Kyaggwe.
Muteesa, who had 84 wives, played a big part in the history of Buganda which shaped the present Uganda. Today Ronald Muwenda Mutebi II, the great grandson of Muteesa, has a palace at Banda. Like all places in Buganda the main entrance is in the west facing Bunyoro, who were traditional rivals of the Baganda.
At the top of the hill is a military detach. Banda is also host to Nabisunsa Girls' School and Kyambogo University.
The hill has stone quarries and upper class residential houses. Downhill are several shops and a market.
You may also like:
Both comments and pings are currently closed.