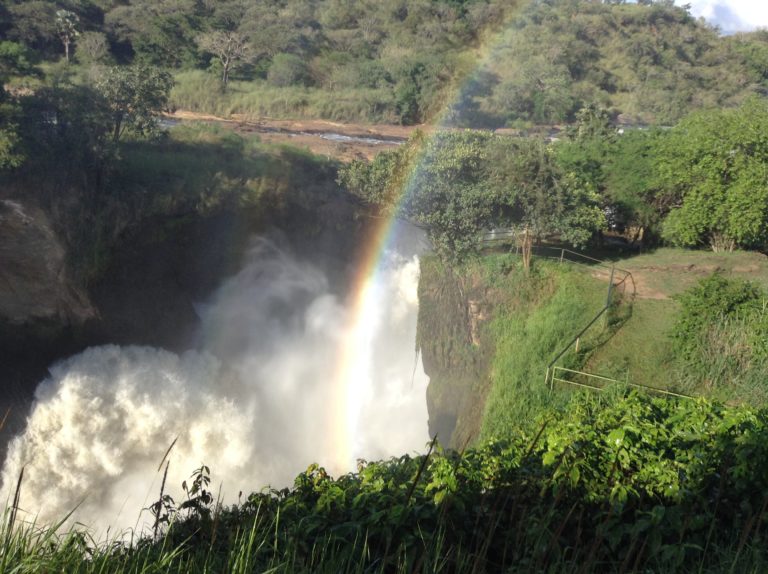 Of recent the Kenyan secretary of tourism, Dr. Nelson Githinji has ranked and appreciated the Uganda tourism industry growth as number one in the whole of Africa. In accordance to the tourism review of 2011, Uganda's tourism sector grew 25% compared to that of South Africa and Tanzania that grew 21% and 13.4% respectively. However there are few factors that justify this enormous growth in Uganda's tourism industry. According to Dr. Nelson, below are some of the drivers that have earned Uganda the first place in Africa as far the tourism industry growth is concerned.
Stability of Uganda as a country is a major factor, Uganda for a long time has been a very secure country and hence travelers security is guaranteed. Although in the past decade the country has suffered a devastating time especially in the northern part because of the Lord's Resistance Army (LRA), there has been a great effort by the government that has seen this coming to an end.
Of late, tourists and visitors have guaranteed security in all parts of the country while on their safaris. Because of the stability, all the neighboring countries have increased their relations with the country and this has triggered off arrangements of introducing a single tourist visa for tourist to explore all the East African counties freely including Uganda.
The unique diverse attractions, Uganda's tourist growth is also attributed to its abundant attractions, the unique mountain gorillas are one the main reasons why visitors all over the world flow into the country to take part in gorilla safaris in Bwindi and Mgahinga national parks , the country harbors almost half of the population of these creatures. They can only be found if one books a safari to Bwindi Impenetrable Forest National Park or the Mgahinga National Park.
Uganda's national parks like the famous Murchison falls, Queen Elizabeth among others that are rich in wild game like the big five have become a prominent destination hubs for visitors coming into Uganda. Other rich attractions include sanctuaries like Ngamba Island known for chimpanzees, Ziwa Rhino sanctuary, and bird sports like the Bigodi sanctuary among others. Uganda's diverse culture and heritage is also a major factor in her tourism growth. Examples are cultural dances, songs among others.
Market and research in Uganda's tourism industry has also been a vital factor. For example the Uganda tourism board established a strategy to increase the country's tourist arrivals. The board recruited three public relation firms namely; PHG consulting for the North American market, Kamageo in the UK and Ireland and KPRN for the German market in Europe. UTB did this to ensure advanced public relations and marketing in its major markets. This has also helped in reducing foreign critics who have always seen Uganda in a negative perspective.
This has raised Uganda's profile as a preferred destination and has promoted investment opportunities in Uganda's tourism, sector. Currently visitors arriving into Uganda have increased to 1.3million as of the 2014 records compared to the 600,000 the country received in 2006.
On a local basis, the Uganda Tourism Board has also managed to create awareness amongst the nationals and East Africa at large. Exhibitions and programs for example miss tourism in different regions of the country have increased awareness about the country's tourism and its potentials.
Good government policy; this ranges from infrastructures like road networks, accommodation facilities and conservation policies. The government has tried to establish a good road networks that connect to different destinations from the city center, a live example can be the road network that connects to Bwindi and Mgahinga National Parks, homes to the mountain gorillas that has facilitated movement of large numbers of tourists to these parks.
Conservation policies have also been established through putting stringent policies on poaching in national parks like Queen Elizabeth, Murchison falls among others, a live example are the park regulations in the Bwindi National Park where a visitor is expected to stay 4 metres away from the gorillas to prevent them from being infected with various infections like colds among others. The Uganda tourist board has also gone ahead to fund community based projects for example the Buhoma community based initiative around Bwindi Impenetrable forest in south western Uganda.
.
These initiatives have helped to empower the livelihoods around these parks which has made them see the need for conserving these parks, the fees and revenues got from the parks are also used to construct schools, health centers among other facilities. On the accommodation side, there has been establishment of stringent requirements by Uganda Tourism board quality assurance department to help eradicate construction of poor accommodation facilities that don't suit the required standards by the clients.
In summary, Uganda's tourism industry growth is majorly attributed to the above factors, however more effort in expected especially in the marketing area because the tourism industry is a people industry and they have always to be aware of what is there to offer in all aspects.
You may also like:
Both comments and pings are currently closed.