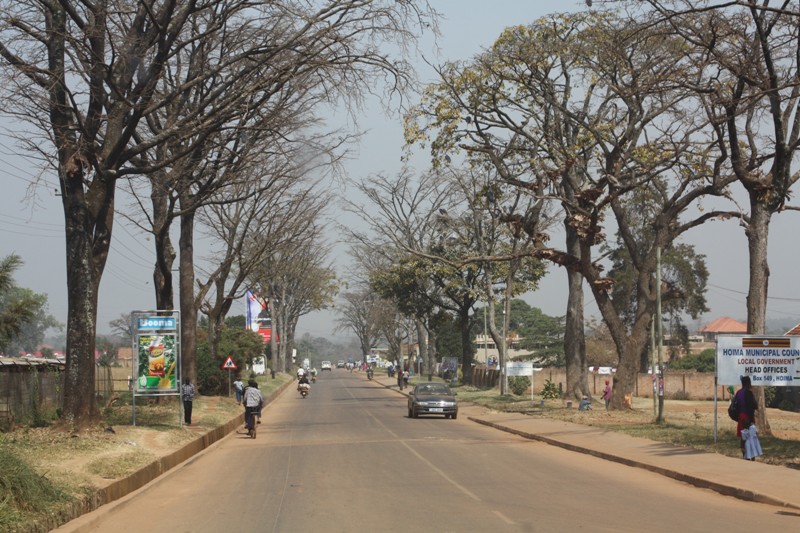 It was part of former Bunyoro District. At Independence, Bunyoro was a kingdom and Hoima was an entity within the Kingdom. When Ugandan Kingdoms were abolished in 1967, Bunyoro became a district. In 1974 Bunyoro was divided into North Bunyoro and south Bunyoro with the latter becoming Hoima District in 1980 and the former Masindi District.
LOCATION
Hoima District boarders Kibaale in the south, Kiboga in the East, Masindi n the north-east and Lake Albert in the west forming a boarder with the Democratic Republic of Congo.
POPULATION
349.204 people, 173.004 female and 176.200 male.
Main Languages
Runyoro
Economic Activities
Agriculture with emphasis on food crops such as Sorghum, maize, finger millet, pigeons, Pease, g-nuts, sunflower, sweet potatoes and beans. Cash crops include; Cotton, tea and Coffee. Vegetables and fruits include Tomatoes, Cabbages and Onions. There is also fishing on Lake Albert.
Banks; Stanbic and Centenary Bank
EDUCATION SERVICES
The district has a total of 180 primary schools with 151 government, 16 private and 13 community schools. For secondary schools, the district has a total of 29 schools. 11 are government schools, 12 private and 6community.
HEALTH SERVICES
The district has 14 Government dispensaries (II), 14 health centres (III) at county, 1 health centre (IV) at sub-district and 1 hospital. More so, it has 5private/NGO dispensaries, 17 clinics, 2 health centres. Regional referral Hospital with 139 beds.
TOURIST ATTRACTIONS
There is Kataisha port which was established by Colonel Colville when he was trying to subdue Omukama (king) Kabalega. There is also Mparo Tombs the burial places of two most influential Bunyoro kings of modern times. These Tombs are potential tourist attractions
Accommodations in Hoima
You may also like:
You can