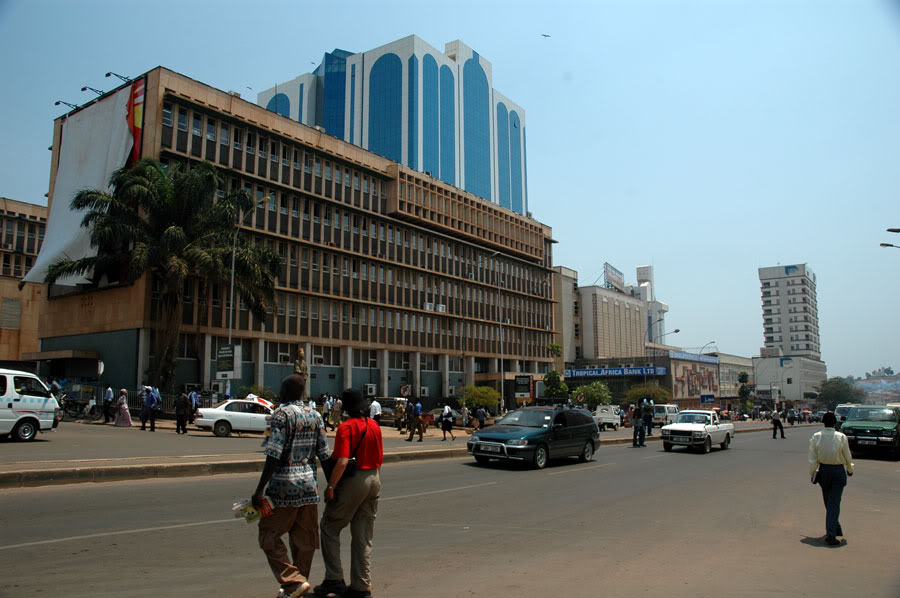 Introduction
Kampala is the capital and largest city of Uganda with a population of 1,208,544 (2002). It is located in the district of Kampala at 0°19′N 32°35′E, at 3,900 ft (1,189 m) above sea level. Kampala is popularly known as the city on many hills because it is extends over 10 hills.
The name Kampala came out of a Kiganda saying, "Kasozi Kempala" signifying the hill for Antelopes.
Kampala was first started in 1891 when the king of Buganda had his executive centre on 2 hills in Kampala, they were Mengo hills and Rubaga and they are still part of the city.
The town gradually grew and in 1950 it got a municipal position and in 1962 it legitimately became a city. Today the sight is still growing and can be seen from the hills surrounding it. It commands great views and tremendous beauty though some time the view is interrupted by the high shapes of the modern city buildings that Kampala is proud of.
Kampala is the central administrative centre of Uganda and a big commercial city for nearly all East and Central Africa.
The city centre is a modern capital decorated with beautiful vegetation and bordered with great parks. There are lots of hotels, restaurants and hostels for people who wish to visit the country. Kampala now has a good mix of people from all over the globe and this has brought new diversity of food to Kampala.
Due to its location on the shores of Lake Victoria, this has made it popular for water sport activities and fishing. It is also a door way to most of Uganda's attractions like National parks, Game reserves, cultural sites and so on.
Transport
There are 3 means of public transportation in Kampala: Matatus, special hires and boda bodas (motorcycles). The fastest method is the boda bodas that you see all over the city. You won't be in Kampala long before being propositioned by a Boda driver. You can get most anywhere on boda bodas for between 1,000 and 2,000 USh.
Matatus are a chain of minibuses that follow relatively specific routes all over the city and many other parts of the country.
However, there are plans to prohibit all boda-bodas and matatus from the city centre before the end of 2007 in an attempt to clean up the city before the Commonwealth Heads of Government meeting.
Climate
Temperatures in Kampala range from 15.15 to 29.3 (Celsius). And the Rainfall in Kampala varies from 204.0 to 669.0 (mm/month).
What to see
The Kasubi tombs – where the remains of the Kings of Buganda were buried Uganda, Uganda Museum, Nommo art gallery, National Theatre, Cathedrals – Rubaga and Namirembe, Parliament of Uganda (and Independence monument).
You may also like:
Both comments and pings are currently closed.