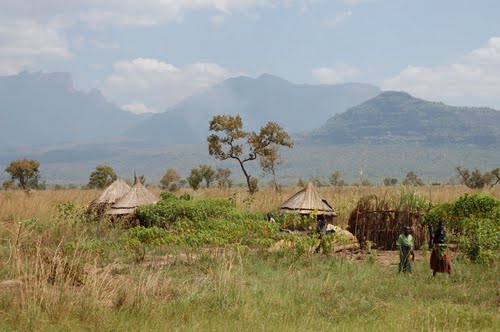 During independence, it was known as Sebei and in 1980, it was re-named Kapchorwa. The main language is Kaksabin.
LOCATION
It borders the district of Sironko in the south-west, Nakapiripit in the north, Moroto in the north and the republic of Kenya in the east.
POPULATION
The district has over 193,510 people, 96,984 of which are female and 96,526 are male.
ECONOMIC ACTIVITIES
There Agriculture with main emphasis on food crops such as millet, potatoes, beans, Simsim and sunflower. Cash crops like cotton, coffee and Wheat. There fruits and vegetables like Tomatoes, vegetables, passion fruits and Onions.
BANKS;
Stanbic Bank Uganda Ltd.
EDUCATION SERVICES
The district has a total of 111 primary schools with 83 government, 19 private and 9 community schools. For secondary schools, the district has over 22 schools, 8 are government, 2 private and 12 community. There I Technical institution, 1 Teacher Training College.
HEALTH SERVICES
The district has 13 Government dispensaries (II), 12 health centres (III) at county, 1 health centre (IV) at sub-district with no hospital. More so, it has 2 private/NGO dispensaries, 3 clinics and 1 health centre (III) and no hospital. There is also a Government hospital at Kapchorwa with 100 beds and 9 health centres.
TRANSPORT NETWORK
The district has a poor road net work. Currently there is one main road which connects Mbale and Sironko district to Kapchorwa. Because of the East African Community Compensation fund from Kenya, the tarmacking of the Sironko-Suam road has begun.
TOURIST ATTRACTION
The district has a beautiful, rugged landscape and its location is on the ranges of Mountain Elgon. The landscape is it major tourist attraction. The magnificent Sipi falls and Mt Elgon can easily be accessed from Kapchorwa.
You may also like:
Both comments and pings are currently closed.