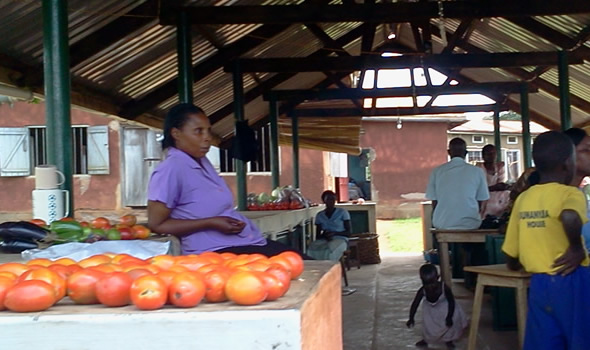 Location
Kayunga borders with 6 districts, including Apac in the north, Kamuli in the East, Mukono in the south, Luwero and Nakasongola in the west and Jinja.
The district H.Q. is situated at Ntenjeru hill, 2km from Kayunga town. Kayunga district is divided into two regions. Ntenjeru region is located at the district H.Q. whereas Bbaale County has its headquarters at Bbaale in the northern extreme of the district. The district has 8 sub-counties, one town council headed by a Mayor, 61 parishes and 366 villages.
Kayunga district has 3 political constituencies each represented by a Member of Parliament and the district Women constituency represented by a Woman Member of Parliament.
Population
According to the 2002 population census, it was found out that Kayunga district has a total population of 297,081 people, of which 144,609 are male and 152,472 are female. The urbanization level is 6.7% indicating that the majority of the population lives in rural areas. At present the gender ratio is 94.9 males to 100 females.
Infrastructure
Kayunga district has both tarmac and murram roads. It has a total of 48km of tarmac from Sezibwa bridge to Nyinze in Kangulumira sub-county on the boundary between Mukono and Jinja district
A number of programs such as the Plan for modernization of Agriculture, Poverty Action Fund and District Development Project have supported the district in the maintenance and rehabilitation of roads.
Communication
The Tel-communication sector in Kayunga has gradually developed. Primarily the district is connected to the MTN and Mango service Network. Within the town, local radio broadcasting stations are effective in spreading of information
Agriculture
Agriculture is the main economic activity in Kayunga district and represents 90% of the total employment. Kayunga practices mainly 2 types of agriculture that is animal husbandry or livestock farming and crop husbandry. The good climate, fertile soils, rainfall which peaks in March-May and October-November and huge lands makes agriculture one of the best alternatives for the population Kayunga district.
Today Kayunga is the leading producer of high quality vanilla in Uganda and 88% population is engaged in production of cassava, matooke (plantains), pineapples, , maize, millet, watermelon, potatoes and passion fruits.
Health
The district has one government hospital at Kayunga, 4 sub-district health centers each with a maternity theatre and a resident doctor; 8 sub-county health centres and 6 parish health centres.
Kayunga Hospital is the major government aided hospital in the district with 100 average beds occupancy.
Presently it has 4 Resident Doctors and 140 staff members. It offers both therapeutic and precautionary services. The frequently diseases treated include malaria, diarrhea, upper respiratory tracts infections, mal-nutrition and HIV/ Aids.
Education
Kayunga district has 157 government-aided primary schools and 50 private primary schools. It also has 7 government-aided secondary schools. Some of them include St. Kalemba, Bbaale, Kanjuki, Kangulumira Public, Nangabi, Ndeeba and Busaana Secondary Schools.
Education in the district is faced with many challenges therefore they have tried to get support from World Vision and African Evangelical Enterprise (AEE) who have constructed schools and give support to the needy students.
You may also like:
Both comments and pings are currently closed.