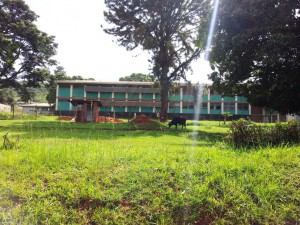 Kiboga district was formed in 1991. It is situated in central region, bordered by Hoima and Masindi districts to the north, Luwero to the East, Mubende district to the south and Kibaale district to the West.
Population
The district has a population of 231,231 people and it covers a total area of about 4,045 Sq.km of which 3,892 Sq km is land while 120.12sq.km is wetland.
Weather
Kiboga receives moderate rainfall and has temperatures appropriate for the growth of a number of crops.
Infrastructure
Kiboga district has a tremendous road net work and is located on the Hoima high way. It has 543.5km of feeder roads and 110km of main Truck road which runs from Kampala to Hoima.
Agriculture
Kiboga district depend entirely on Agriculture just like other districts in Uganda.
It relies mostly on farming as the major source of employment and main source of income. Agriculture constitutes 80% of the total labour force and the rest does livestock farming. The chief crops grown include food crops like bananas, cassava, maize and horticulture.
The areas which are mostly agricultural based are Muwanga, Bukomera, Kiboga, Nsambyam, Gayaza, Ntweetwe, and Lwamata sub-countries.
Health
Kiboga district has a total of 30 health units out of which 26 are government support while the rest are private.
The district has 2 hospitals, 4 Health centers IVs, 11 Health centre 111s and 16 Health centre 11s. Among the hospitals is Kiboga district hospital that was constructed in the early days of former Ugandan President Dr. Apollo Milton Obote.
Education
The district has enhanced on the enrollment children in primary schools since the introduction of the government Universal Primary Education Program commonly known as UPE.
A main focus has been put on the reduction on the rates of school drop outs particularly after primary education and education of the girl child.
The district ha 20 Secondary schools and 164 Primary schools (both government aided and private owned).
You may also like:
Both comments and pings are currently closed.