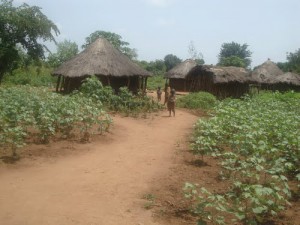 Kitgum was part of Acholi District at Independence in 1962. Under the 1974 provincial Administration, Acholi was divided into two districts, West and east Acholi. The latter became Kitgum District.
LOCATION
It borders the Districts of Gulu in the West, Pader in the south, Kotido in the east and the republic of Sudan in the north.
POPULATION
The district has over 286,122 people, 146,747 are female and 139,375 are Male.
MAIN LANGUAGES;
Luo and Acholi.
ECONOMIC ACTIVITIES
Agriculture with main emphasis on food crops such as millet, cassava, cow Pease, potatoes, beans, Simsim and sunflower. Cash crops include cotton, Tobacco, Sugar cane and Simsim. Vegetables are Cabbage. There also cattle keeping.
EDUCATION SERVICES
The district has a total of 164 primary schools with 135 government, 9 private and 20 community schools. For secondary schools, the district has over 17 schools, 7 are government, 7 private and 3 community.
There 3 technical institutions, 3 teacher training colleges.
BANKS;
Stanbic Bank Uganda Ltd.
HEALTH SERVICES
The district has 7 Government dispensaries (II), 8 health centres (III) at county, 2 health centres (IV) at sub-district with 1 hospital. More so, it has 1 private/NGO dispensary, clinics, no health centre (III) and no hospital. Government Hospital-Kitgum with 360 beds and St. Joseph's Kitgum with 250 beds.
TRANSPORT NETWORK
The district has a well distributed feeder road-network. The roads are in fairly good condition. All roads are murram.
You may also like:
Both comments and pings are currently closed.