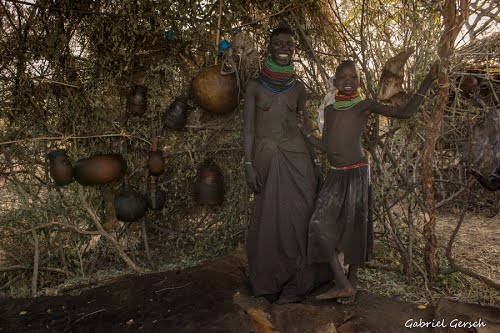 At Independence in 1962, Karamoja consisted of the present day Kotido, Moroto and Nakapiripirit. Under the 1974 Provincial Administration, the district was divided into North Karamoja, South Karamoja and Central Karamoja. In 1980, North Karamoja became Kotido District. It is part of the former Karamoja District.
LOCATION
It borders the districts of Kitgum in the west, Moroto in the south, the republic of Kenya in the east and Sudan in the north.
POPULATION
596,130 people, 298,640 female, 297,490male.
MAIN LANGUAGE;
Ng'akarimojong.
ECONOMIC ACTIVITIES
Cattle rearing under pastoralism in the main economic activity. Food crops include Sorghum, maize, finger millet, pigeons, Pease, g-nuts, sunflower, sweet potatoes and beans.
BANKS;
Stanbic Bank Ltd
EDUCATION SERVICES
The district has a total of 84 primary schools with 81 government, 1 private and 2 community school. For secondary schools, the district has over 6 schools, 3 are government and 3 community schools.
HEALTH SERVICES
The district has 32 Government dispensaries (II), 4 health centres (III) at county, 1health centre (IV) at sub-district and 2 hospitals. More so, it has 5 private/NGO dispensaries, 8 clinics, 2 health centres (III) and 1 hospital.
There is a Government Hospital at Kaabong with 100 beds and Abim hospital with 100 beds, Uganda Catholic Medical Bureau-Morulem with 40 beds.
TRANSPORT NETWORK
There is Kidepo Airfield which is a designated entry and exit point. Transportation for the airfield to the town can be provided.
TOURIST ATTRACTIONS
Kidepo Valley National Park is one of the most fabulous park in Uganda. It is situated in the corner of Uganda's boarder with Sudan and Kenya. In the Kidepo NP is the Narus Valley to the south-west and rugged Napore-Nyagia Mountain range forms its western boundary.
The Kanangarok Hot springs cross the Kidepo River. The River is a sand river that floes for as few days in the year.
You may also like:
Both comments and pings are currently closed.