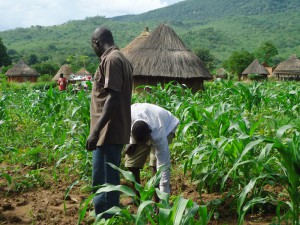 Present day Moyo and Adjumani District made up the former Madi District. Moyo District was created in 1980 and in 1977, on one of its counties Adjumani was elevated to District status.
LOCATION
Moyo borders the districts of Adjumani in the east and south, Arua in the west and the republic of Sudan in the north.
POPULATION
The district has over 199,912 people. 97,621 are females and 102,291 are Males.
BANKS;
Stanbic Bank Ltd
MAIN LANGUAGES;
Madi
ECONOMIC ACTIVITIES
Agriculture with coffee and cotton as the main cash crops
There is fishing on the River Nile.
EDUCATION SERVICES
The district has a total of 73 primary schools with 62 government, 2 private and 9 community schools. For secondary schools, the district has over 16 schools, 3 are government, 3 private and 10 community.
HEALTH SERVICES
The district has 10 Government dispensaries (II), 9 health centres (III) at county, 1 health centre (IV) at sub-district and 1 hospital. More so, it has 4 private/NGO dispensaries, 4 clinics, 3 health centres (III) and a Government District hospital-Moyo Hospital with 176 beds.
TOURIST ATTRACTIONS
It is a beautiful part of Uganda where the mountains of the southern Sudan can be seen in the distance out against the flat landscape all around.
You may also like:
Both comments and pings are currently closed.