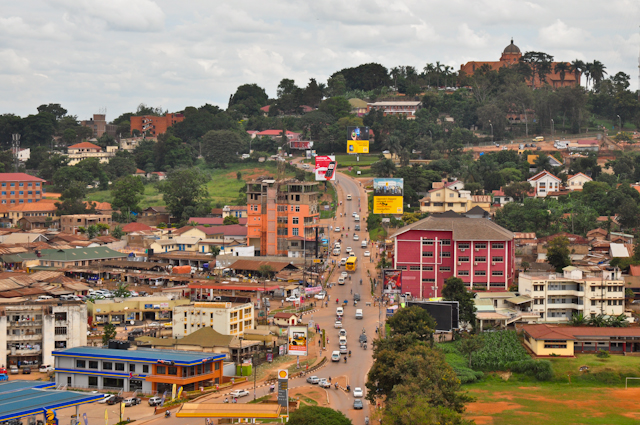 Namirembe hill which rises to 4,134 feet above sea level stands next to Mengo hill not just geographically but also politically and religiously. Namirembe comes from the Luganda word "mirembe" for "peace". Legend has it that this hill was a gathering place for celebrating peace or war victory.
Protestantism has more or less been the official religion of the Buganda monarchy since the end of the religious wars of the 1890s.
On Namirembe hill is St. Paul's Cathedral, the seat of the Anglican Church until the 1960s when it shifted to All Saints Church in Nakasero.
At Namirembe is also Uganda's first hospital (Mengo Hospital) that was started by Sir Albert Ruskin Cook in May 1897. Near the hospital is an orphanage, Sanyu Baby's Home.
At the northwestern base of Namirembe hill are the royal burial grounds known as Kasubi Tombs. It is here, that the kings of Buganda are buried.
The Bulange, Buganda's lutiiko (parliament) building is also situated on Namirembe hill, just across from Mengo hill. At the point where Kabaka Anjagala Road- which connects Mengo hill (the lubiri) to Bulange (lukiiko) –crosses Rubaga Road is a roundabout, with a gate and a way through. Only the Kabaka uses it. Tradition forbids the king from going round the roundabout. When he is moving from the lubiri to the lukiiko, he must go straight.
You may also like:
Both comments and pings are currently closed.