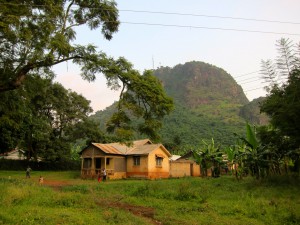 Formerly known as Bukedi, Tororo District is one of the districts that already existed at Independence in 1962. It then consisted of present day Pallisa and Busia District. In 1980 Bukedi became Tororo District.
LOCATION
Tororo borders the districts of Pallisa in the north, Mbale in the north-east, Iganga in the west, Bugiri in the south and the republic of Kenya in the eats.
POPULATION
The district has over 555,574 people, 282,354 are female and 273,220 are Male.
MAIN LANGUAGES
Japadhola, Lusamia-Lugwe, Ateso, Lugwere and Lunyoli.
ECONOMIC ACTIVITIES
Agriculture with main emphasis on food crops such as millet, cassava, cow Pease, potatoes, beans, Simsim and sunflower. Cash crops cotton. Vegetables such as Onions.
EDUCATION SERVICES
The district has a total of 257 primary schools with 233 government, 16 private and 8 community schools. For secondary schools, the district has over 53 schools, 24 are government, 23 private and 6 community.
There 6 technical institutions, 4 teacher training colleges, 1 commercial college, 1 National Teachers Training college.
HEALTH SERVICES
The district has 11 Government dispensaries (II), 14 health centres (III) at county, 3 health centres (IV) at sub-district with 3 hospitals. More so, it has 6 private/NGO dispensaries, 31 clinic, 1 health centre (III) and 1 hospital. There is Tororo Hospital with 226 beds and Busolwe Hospital with 100 beds, Uganda Catholic Medical Bureau- St Anthony's Hospital, Tororo with 110 beds.
TOURIST ATTRACTIONS
There is Tororo Rock which rises to about 1800 m above sea level and can be seen for miles before reaching it. Its view from the top is fantastic.
You may also like:
Both comments and pings are currently closed.