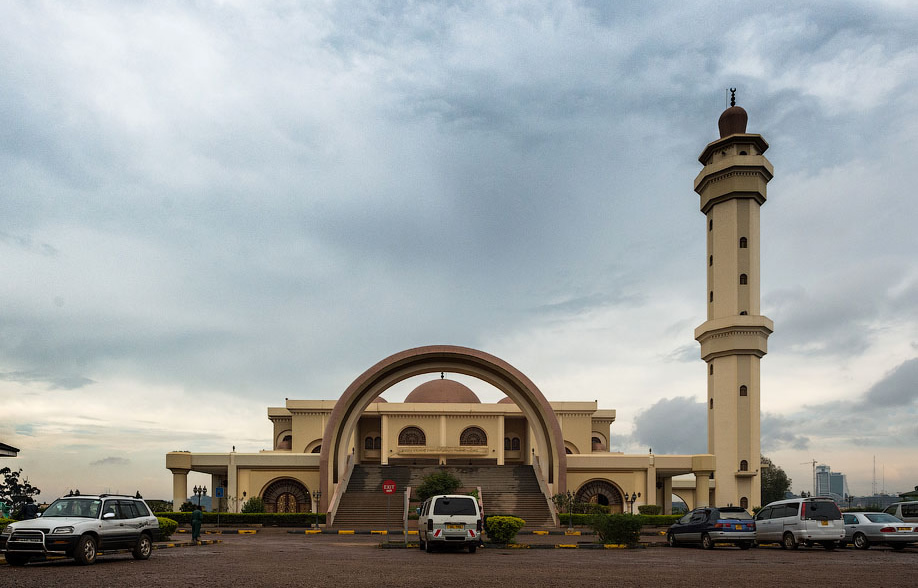 Once the nucleus of the city, the 4,000 feet above sea level Old Kampala hill is now mostly a mixture of residential and commercial area with several bars, cafes and shops. The buildings are mostly of Indian style. Though now renovated, the architecture has been maintained to preserve their place in the country's history.
The site where Captain Fredrick Lugard built his fort has been preserved. It is near the Old Kampala mosque opposite Old Kampala Senior Secondary School.
Old Kampala is also the seat of the Uganda Muslim Supreme Council.
This is a beehive of activity-both trading and leisure. Numerous shops line Rashid Khamis Road and Martin Road, the popular streets here. Drinking is a favorite pastime, with revelers crowding under garden umbrellas, eating nyama choma (roast meat) and washing it down with beer. And it goes on like this every day, with greater intensity during the weekends. Not even the early morning or mid-day call of the Muezzin to the Muslim faithful to prayer interrupts the fun
You may also like:
Both comments and pings are currently closed.