Welcome to Uganda Travel Guide
Welcome to Uganda Travel Guide, an official online
safari guide
with every information you would like to know about Uganda, Africa. Uganda is a unique
safari destination
located in East Africa. The country enjoys one of the best climates in the world. It is sunny and green all year around with two distinct rainy seasons stretching from March to May and September to November. However, rain can occur anytime. The temperature average 27C with the highest being 31C in the Karamoja and Kasese regions and lowest being 15C in Kabale. This makes Uganda a
safari destination
that can be visited all year round. Uganda lies astride the equator and bordered by Kenya in the east, Tanzania and Rwanda in the south, Democratic Republic of Congo in the west and Sudan in the North. It is the only African country with high altitude despite being right on Equator. For any question or information you may need on Uganda get in touch with our Travel and Tour Experts. Please
Contact Us
on case of anything
info@ugandatravelguide.com
or call us on +256 779 249 779
///////////////////////////////////////////////////////////////////////////////////////////////////////////////////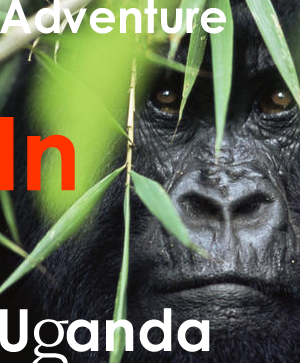 "Uganda is a fairy-tale"
, quote by Winston Churchill. In reality, it is tricky to deny that Uganda is not at all like another nation in Africa. Uganda may be little however it gloats Africa's biggest mixture of bird-life, the pride of Uganda for being on the equator is cooled down by now-topped mountain Rwenzori. She is also a home to a large portion of the world's remaining mountain gorillas that attract hundreds of tourists around the world.
Uganda is one of the most beautiful safari destinations in Africa with fantastic natural scenery, half of the world´s remaining mountain gorilla population and some of the friendliest people in Africa. It is also a unique and captivating tourist destination for tourists interested in taking gorilla trekking, cultural tours, wildlife safaris, bird watching adventures , hiking / mountaineering safaris etc. On this website there are several Uganda Safaris as well as other tours to Rwanda, Kenya, Tanzania offered by several tour operators and travel agents. You can easily book a safari of your choice from those featured on this guide or even contact a tour operator for a tailor made trip.
Would you like to organize your Uganda Safari independently? Are you interested in booking a Hotel or a safari lodge in any part of Uganda? Great hotel offers at huge discounted rates are available in most Uganda Hotels and lodges in Kampala.This Uganda Travel Guide and Safari Directory has the largest collections of all the accommodation providers in Uganda including hotels, apartments, safari lodges, camp sites in Kampala and upcountry. You can also book a hotel of your choice from those featured in the Uganda Hotels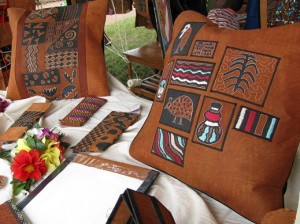 Ugandan Culture a haven of a diverse range of ethnic groups, No wander it's known as a compressed Africa. The ethnic group of Bantu specking language is marked of from Lake Kyoga south wards these dominate much of east, central, and southern Africa. For the case of Uganda, Bantribes here include the Baganda, Banyoro, Batoro, Banyankole among others.
While the north part of Uganda are the tribes of Langi and the Acholi, who speak Nilotic languages and is little what related. The Iteso and Karamojong, who speak a Nilotic language, the Gishu are part of the Bantu and they live mainly on the slops of Mt Elgon. They speak lumasaba closely related to the Luhya of Kenya. A few Pygmies live isolated in the rainforests of western Uganda.
Each of these tribes have got their own culture that has been preserved and passed on from generation to generation. Presently it may not be as it was back then as it was great disrupted by the colonialism but what has remained is a demonstration of what it was like back then. These is Kingdoms / Chiefdom, Cultural dance, Foods and medicinal Herbs that where passed on from generations to generation update.
The real understanding of Ugandan culture by visiting tourists has not been fully exploited today because Uganda has got a lot cultural groups and either of the Ugandan people know it all but Uganda Travel Guide is here to walk you through the basic understanding of it. [READ MORE »]
Taking a gorilla safari trip with us is enough to clear and shorten your what do list this year in the travel world, booking with abacus African vacations for a safaris give us an opportunity to take you through a wonder world full and rich in variety of different animal species, the natural vegetation and a stable climate culminates with the hospitable and friendliest citizens in Africa.
We extend and help you explore all the joining corners of East Africa for the rare mountain gorillas and unusual primates in the wilderness, the special national parks of Bwindi in Uganda and volcanoes national park best for Rwanda tours.
The pearl of Africa is endowed with fascinating Ssese islands. For all leisure safaris holidays and honey moon activities done on the famous beaches are a key factor on this green vegetated region,With access a protective ferry from Nakiwogo Entebbe, you sail with prosperous advantage on the calm fresh waters of Lake Victoria with a leisure take, Ssese island is gifted with activities such as fishing, birding safaris,butterflies and nature walks. Lets go get it on ssese beaches!
Find inside classified information on Uganda tours, tour planning including maps, advice, climate, diplomatic missions and embassies and other useful information that will make your holiday in Uganda memorable! Also featured on this travel directory are tourism Service providers including tour operators and travel agencies, Car hire companies, airlines, hotels and safari lodges, etc.
If you have any travel related question, please contact our travel advisory through info@ugandatravelguide.com or call +256  779 249 779